How to bind shopee stores
Step1.Sign in your "Toonies" account.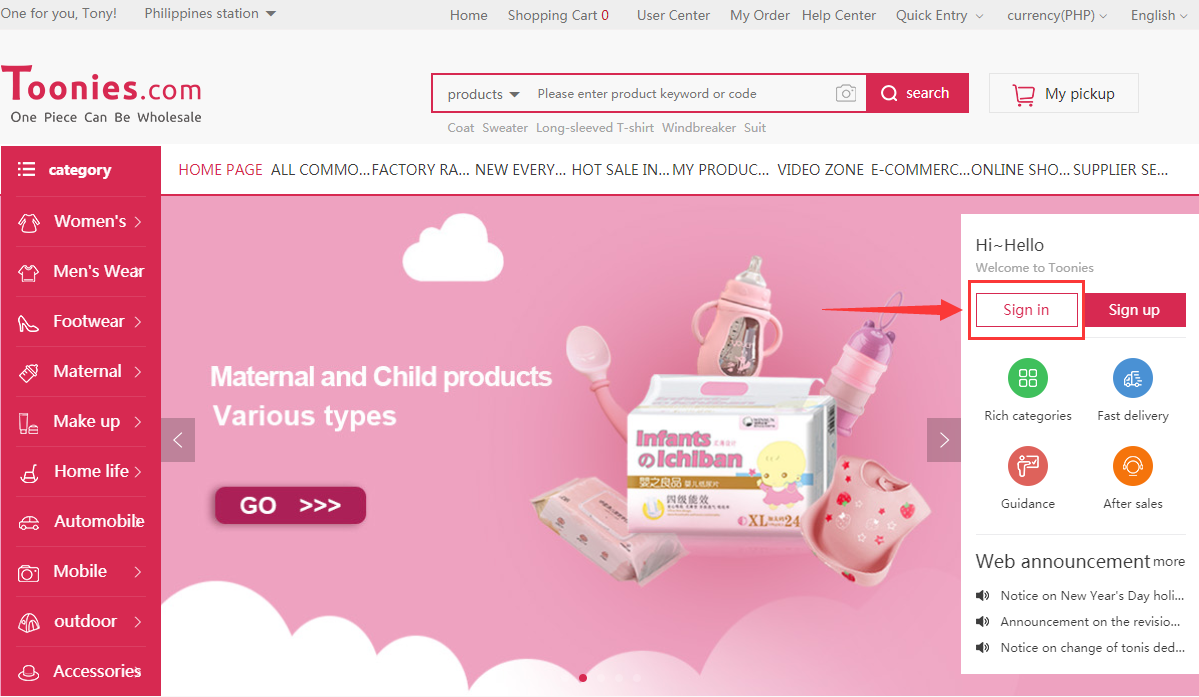 Step2.Click on "User Center".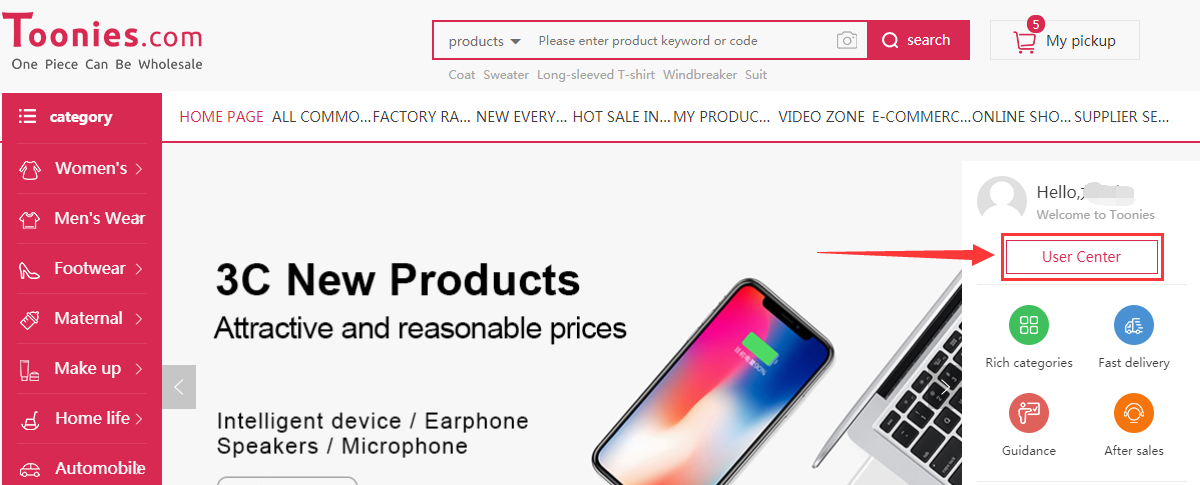 Step3.Click on Shopee published"Authorization".

Step4.Click on "add to" (one Toonies account can be authorized multiple Shopee stores,the number of stores is not limited.)

Step5.Choose the shop site, enter the Shopee shop account and password, and click on "Log in".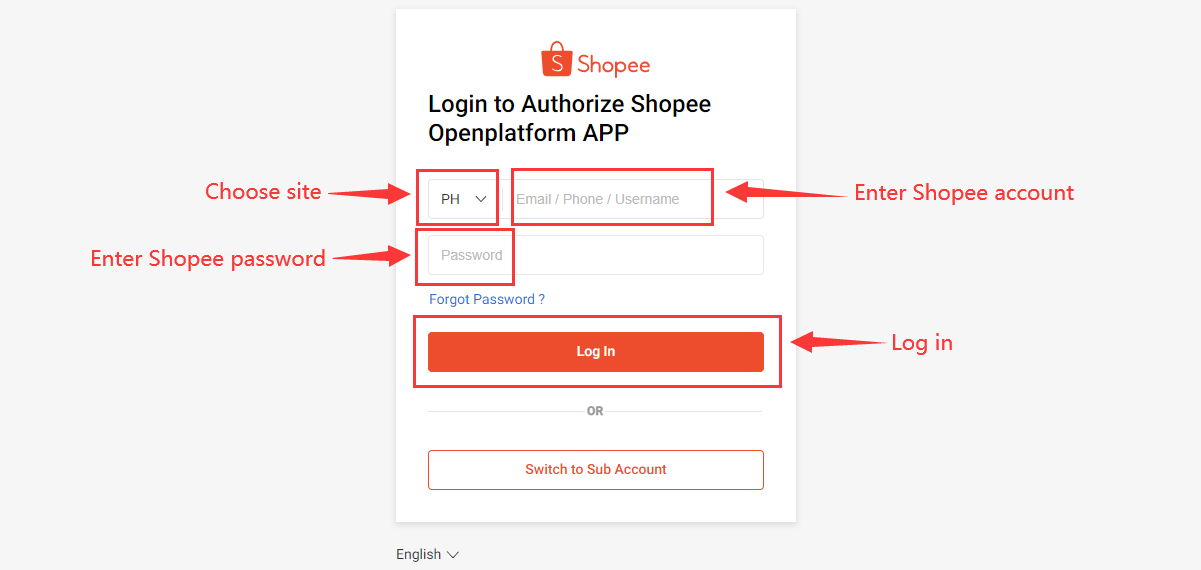 Step6.Click on "Confirm Authorization" .

Step7.Select "shipping site" and "delivery on behalf of", and click on "submit".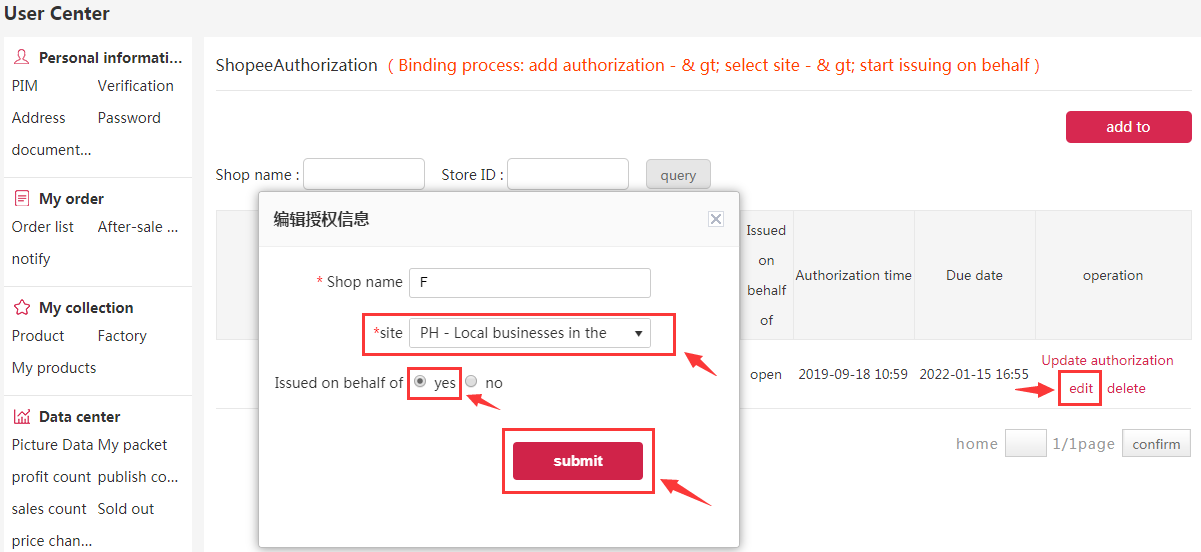 Step8.The Shopee store is authorized successfully.